Daciana, giving the light from me
Daciana, giving the light from me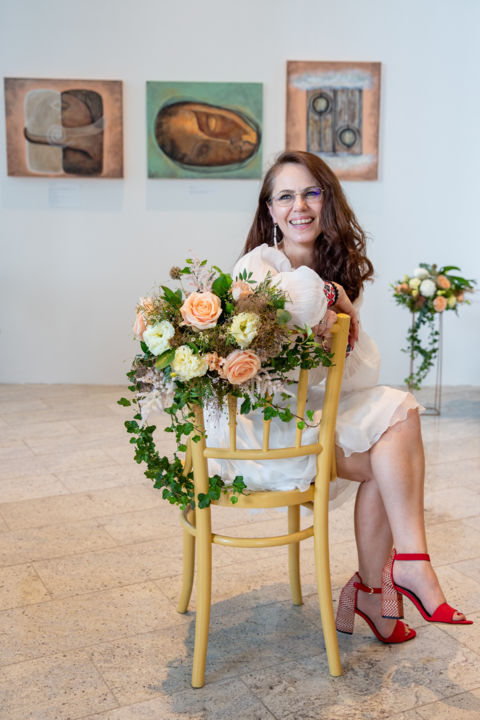 Click on me to go see my portfolio

When she was 15-17 years old, Daciana used to look at art-shop windows, dreaming of the day when she would be able to afford buying a canvas, some brushes and paint. In 2013 the opportunity came after she had moved to France, leaving behind her beloved family and friends and beautiful homeland of Romania. In France she met Dome, a well-known painter in Hautes de France, Dali's second generation apprentice, and the President of the Artists Association in Hesdin, France, and became his student.
After 3 years of hard work, she managed to have her first solo exhibition, and become an international artist. She embraced and eventually mastered several techniques, attracted by history, the ancient past, and spirituality, yet expressing her own emotions. Her style is eclectic, and even when using white and black, her paintings are radiantly colorful. The light that is in her is the mark of her paintings!